Quick, easy and affordable: the new SMART Loan is launched
---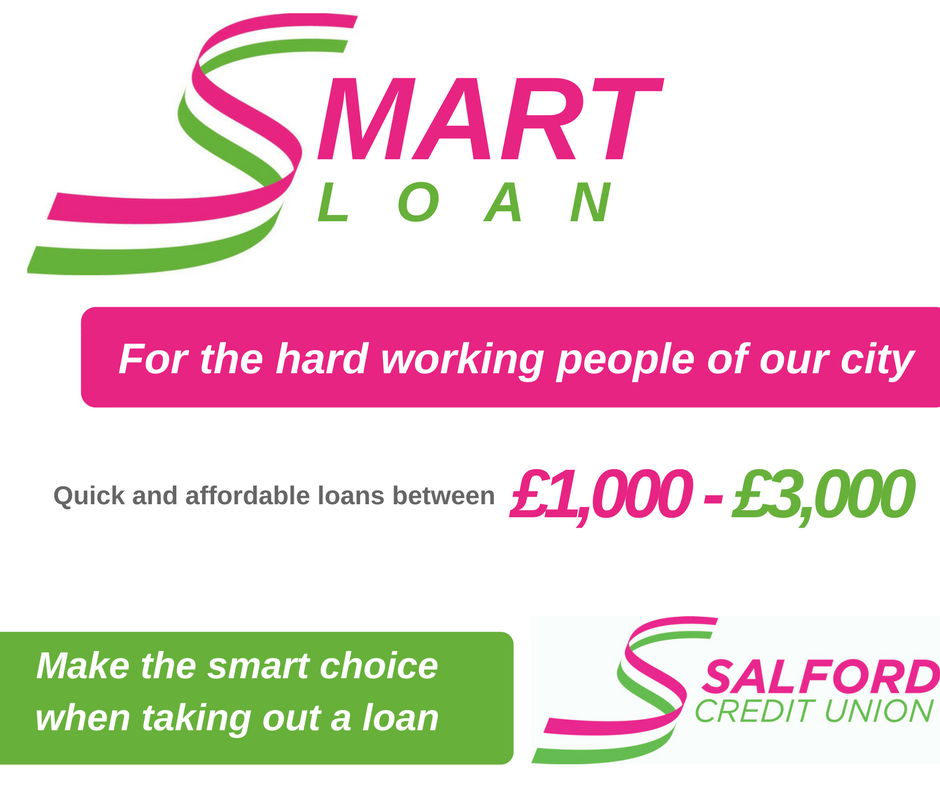 Salford Credit Union is delighted to announce the launch of our new SMART Loan – offering new and existing members the quickest turnaround from application to accepting and our best unsecured loan rate to date.
The SMART Loan enables new and existing members to apply for a loan of £1000 – £3000. There are no set up fees or early repayment fees, and members are supported to save regularly throughout the loan repayment period so that they have more pounds in their pocket than before.
Our key features are below – for more details, please contact the team on 0161 686 588 or email us atinfo@salfordcreditunion.com
Member must be aged over 18 with a minimum income of £1250/month
You must have been in your current employment for a minimum of 3 months and not on a probationary period
You must repay via a bank account standing order (or Payroll if employed by a Payroll partner)
The Loan will be at 1.5%/month – 19.56% APR. Interest is charged on the reducing balance- not on how much you borrowed in the first place.
There are no set up fees or early repayment fees
Once the loan is repaid in full we can consider an application for a further loan
No penalty fees if loan paid back early
We will ask you to regularly save a small amount while you repay your loan